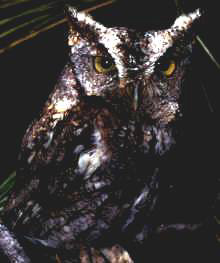 The
Mattabeseck Audubon Society
is organizing an owl prowl in Middletown this Saturday evening.
Meet at the Stop & Shop parking lot at 7:00 PM. The group will travel through South Farms and parts of Maromas near Pratt & Whitney.
Dress warmly, bring a flashlight and have gas in your car or carpool, since no gas stations are located along these routes.
Joe Morin will lead the trip, he can be contacted at joseph.mor@sbcglobal.net. Morin expects that the group will hear and see Screech owls and possibly other species such as Great Horned.