Welcome back! This weekend, we're kicking it off with Warren Byrd, who's bringing his eclectic jazz to entertain all the senses. Then, we'll have a blast with a whole conglomerate of various filk and nerd musics, particularly the Blibbering Humdingers! Finally, straight from Amsterdam, we'll be capping it with Snowapple, and their unique mixture of folk and pop! Be sure to enjoy this splendid array of events with us.
For more, click below!
March 13 @ 7:00 pm - 9:00 pm

| $10
Byrdspeak Free Pop Excursion with Byrd, Bakir, Mastrogiannis & Smith: Improvisational Pop Music (Made in the Butt-Naked Moment);
Pianist/Vocalist Warren Byrd teams up with long-time cohort guitarist Sinan Bakir, long-awaited drummer George Mastrogiannis, and fierce upstart drummer A.J. Smith for a night of musical games, exploring improvisational palettes through pop music sensibilities. Lyrics, hooks, riffs, will re-define the terms eclectic and universal by dalliance in the impromptu mundane. Sounds like a lot of "Jive Buffalo"? Well, it is–big ol' fun.
For more, click
here
for this event page.
Aligned With Source Workshop: Sharing Your Abundance
March 14 @ 10:30 am - 12:00 pm
Sharing Your Abundance
Changing the Status Quo in today's Many Inequalities
A Workshop – Aligned With Source: Hosted by Annaita Gandhy
A Spiritual & Holistic Healer from India, Annaita is experienced in applying varied healing modalities to a wide range of situations. In these inter-active workshops, Annaita seeks to empower, sharing her deep understanding of life, holism and spirituality, enabling you to rise above life's challenges, live a healthy, fulfilled & confident life.
For more, click
here
for this event page.
March 14 @ 1:15 pm - 4:30 pm

| $8 general admission/$5 for children & seniors
Are you a nerd? A geek? A dork? A book lover? A dreamer? A time traveler? Do you love music and hanging out with other like-minded people?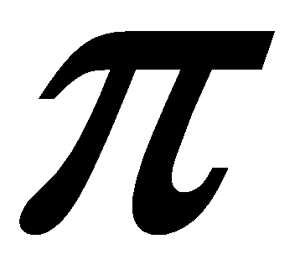 Join us March 14 as we celebrate Pi Day. "What is Pi Day?" you may ask. The mathematical concept π is frequently approximated as 3.14 – March 14. Get it? Who really needs a better reason than that for a party?
In celebration of this mathematical quirk we present to you an afternoon of nerdy musical artists. Singing original songs about Harry Potter, The Hunger Games, Dungeons & Dragons, super heroes, science fiction, fantasy, classic literature, and songs from our eclectic lives as nerds.
Wait. What!? There are people who actually do that? You bet your house-elf there are. And we have a great time too.
The Blibbering Humdingers
Hawthorn & Holly (with the District 13 Cowboys)
Ashley Hamel
Grace Kendall (aka "Snidget")
Bella & Lestrangers
For more, click
here
for the event page.
March 14 @ 8:00 pm - 10:00 pm

| $10
These three talented young multi-instrumentalists and singers from Amsterdam are full of musical surprises, they charm their audiences with sweet harmonies, light up-beat numbers with a country feel and most of all their quirky, joyful delivery. Snowapple's music is infectious and has a feel-good quality that will put a smile on your face and get your feet tapping.
For more, click
here
to visit the event page.